DEQU Investments GmbH was formally capitalized in 2012 by founding partners Quirin Graf Adelmann von Adelmannsfelden and Derek Sheeler. Graf Adelmann brings a German legal background coupled with real estate development experience. Mr Sheeler was formerly the CIO and portfolio manager of a multi-billion dollar global investment fund.
Together they view their competitive advantage as being able to solve complex legal or business problems, their ability to assess and assume risk and the speed at which they can execute large transactions.
Derek Sheeler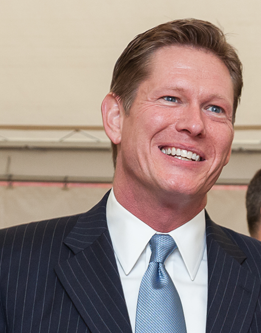 Mr. Sheeler has spent the better part to two decades analyzing the value of companies in both developed and emerging markets. He has worked with industry heavy weights Merrill Lynch, Donaldson, Lufkin & Jenrette and Mario Gabelli before working for some of the most successful private investment firms in the world.
During his time as the Chief Investment Officer of multi-billion dollar Legatum Capital, Mr. Sheeler was responsible for finding the best opportunities globally. He spearheaded investments in India, where the company at the end of 2007 had over USD 4 billion invested. Had one invested a single dollar at the inception of the fund in 1986 the value at the end of 2007 would have been USD 1,311. This represents a compound annual growth rate in excess of 40% over a multi-decade period.
Quirin Graf Adelmann von Adelmannsfelden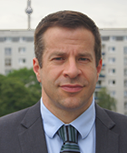 Quirin Graf Adelmann was born in Munich and grew up bilingual, spending his youth in both Germany and France. He ultimately pursued a law degree at Humboldt Universität Berlin before successfully completing the Staatsexamen and joining the German army.
Upon completing his military service in 2000, Graf Adelmann spent the next six years as the CEO of Herbst Motorsport, the largest car parts dealer (retail and distribution) in northern Germany. Additionally, he spent a year restructuring a small Berlin based bakery with 150 employees in 2007.
Graf Adelmann's real estate experience began in 2008 when he became the CEO of German operations for a London based billionaire's family investment office. Despite the financial crisis, he successfully developed a new office building in Frankfurt of 8.000sqm in prime location, a TV production company in Köln and transformed an office building in Berlin Mitte into a Hotel (125 rooms). All of the buildings were completely sold by 2010.
Graf Adelmann began discussions about a partnership with Derek Sheeler in 2011 and has since focused entirely on DEQU and investing his own capital in residential projects like Floragärten (276 units, 25.000sqm net residential space) and Komponistengärten (93 units, 9.000sqm net residential space).
Graf Adelmann also participates in and leads many additional endeavors such as the DDR Museum Berlin GmbH, outpatient healthcare and FinTech startups.